kau fashion home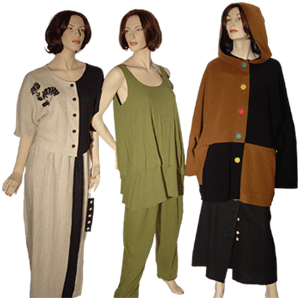 We provide our customers with clothing made of natural fibres in a simple and timeless design. Our collection tenders women of all size and ages to a price that women can afford.

Our linen products are of highest quality which can be found on the market. Everything from the fabric to the buttons is designed in a simple and timeless way. The products are packed carefully to reach the customer in the best condition possible.

KAU fashion is simplicity with that little extra touch.

Home | About KAU fashion | Our Products | Collections
Copyright © 2004 KAU fashion. All Rights Reserved